Golf Clubs
GOLF CLUBS
INTRODUCING
Golf Clubs
A golf club is a club used to hit a golf ball in a game of golf. Each club is composed of a shaft with a grip and a club head.
A golf club is a club used to hit a golf ball in a game of golf. Each club is composed of a shaft with a grip and a club head. Woods are mainly used for long-distance fairway or tee shots; irons, the most versatile class, are used for a variety of shots; hybrids that combine design elements of woods and irons are becoming increasingly popular; putters are used mainly on the green to roll the ball into the hole. A set of clubs is limited by the rules of golf to a maximum of 14 golf clubs, and while there are traditional combinations sold at retail as matched sets, players are free to use any combination of legal clubs.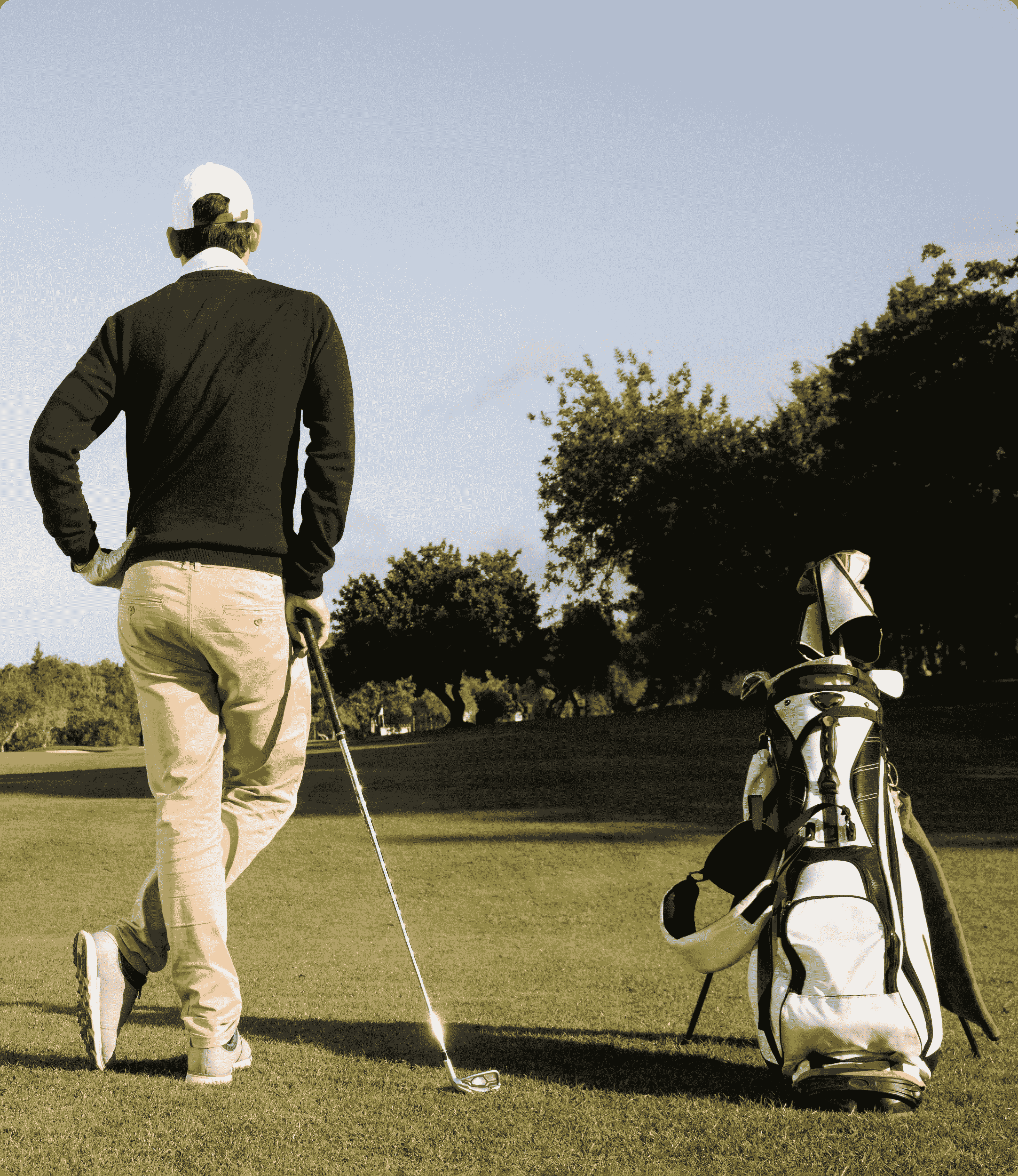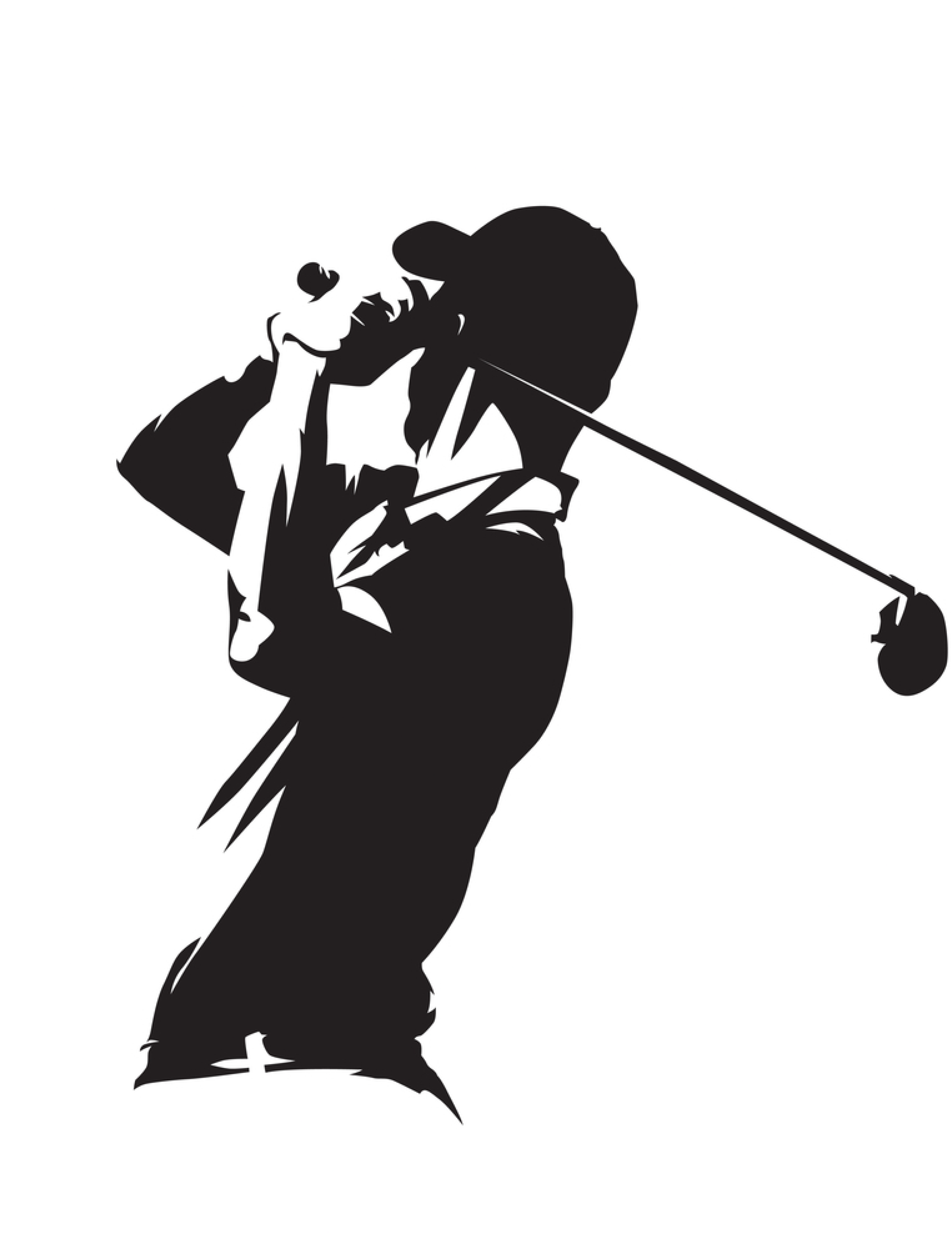 The most significant difference between clubs of the same type is loft, or the angle between the club's face and the vertical plane. It is loft that is the primary determinant of the ascending trajectory of the golf ball, with the tangential angle of the club head's swing arc at impact being a secondary and relatively minor consideration (though these small changes in swing angle can nevertheless have a significant influence on launch angle when using low-lofted clubs). The impact of the club compresses the ball, while grooves on the club face give the ball backspin. Together, the compression and backspin create lift. The majority of woods and irons are labeled with a number; higher numbers usually indicate shorter shafts and higher lofts, which give the ball a higher and shorter trajectory.
Woods are long-distance clubs, meant to drive the ball a great distance down the fairway towards the hole. They generally have a large head and a long shaft for maximum club speed. Historically, woods were made from persimmon wood, although some manufacturers—notably Ping—developed laminated woods. In 1979, TaylorMade Golf introduced the first wood made of steel. Even more recently, manufacturers have started using materials such as carbon fiber, titanium, or scandium. Even though most 'woods' are made from different metals, they are still called 'woods' to denote the general shape and their intended use on the golf course. Most woods made today have a graphite shaft and a mostly-hollow titanium, composite, or steel head, of relatively light weight allowing faster club-head speeds.
Irons are clubs with a solid, all-metal head featuring a flat angled face, and a shorter shaft and more upright lie angle than a wood, for ease of access. Irons are designed for a variety of shots from all over the course, from the tee box on short or dog-legged holes, to the fairway or rough on approach to the green, to tricky situations like punching through or lobbing over trees, getting out of hazards, or hitting from tight lies requiring a compact swing. Most of the irons have a number from 1 to 9 (the numbers in most common use are from 3 to 9), corresponding to their relative loft angle within a matched set. Irons are typically grouped according to their intended distance (which also roughly corresponds to their shaft length and thus their difficulty to hit the ball); in the numbered irons, there are long irons (2–4), medium irons (5–7), and short irons (8–9), with progressively higher loft angles, shorter shafts, and heavier club heads.
Golf Clubs