Preferred Customer Club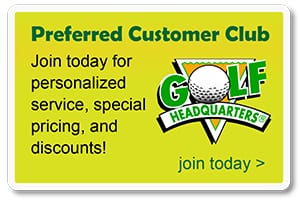 Information, Rules and Regulations
Northway Golf Center welcomes you to the Preferred Customer Card Program. By becoming a PCC member, you will be entitled to numerous benefits including personalized service, special pricing, exclusive internet-only discounts and the opportunity to earn FREE gift certificates.
As a Preferred Customer, you can expect to take advantage of many special promotions and sales offered exclusively to PCC members. Each month, multiple items throughout the store will be tagged with special "members only" discount pricing as our way of recognizing your contribution to our success. As a member, you and your immediate family can take advantage of these monthly specials and each purchase that you make will accumulate points toward FREE gift certificates.
Rest assured, all information involving the use of this card will be kept confidential and will be used exclusively to provide you with the aforementioned special values of this program. Please see our privacy policy for more information regrading our use of your personal information.
In conjunction with the privileges of this program, Northway Golf Center reserves the right to modify or rescind at any time. Limit one card per household. Special "members only" pricing is valid on in-stock merchandise only and does not apply to prior purchases. Card is non-transferable other than among immediate family members. Identification may be required at time of purchase.
Contact us if you want to join or are interested in more details.